Our Friends; the Egg Donors, Sperm Donors and Surrogacy Watchdogs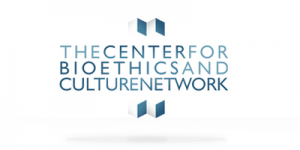 The Center for Bioethics and Culture (CBC) addresses bioethical issues that most profoundly affect our humanity, especially issues that arise in the lives of the most vulnerable among us. Along with fetal genetic testing and cloning, the CBC is very involved in policy and legislation regarding donor assisted reproduction and surrogacy. These issues are so closely tied, if not completely overlapping to adoption, that it would erroneous for us in AdoptionLand to not take note.
I was happy to lend the MOTL platform to the needs of the CBC to garnish attention for the DC Surrogacy legislation hearings. A continued conversation with Jennifer Lahl, R.N., M.A., and CBC Founder and President has started a mutual supportive partnership where we can work together to use our resources to help advocate for those at risk for reproductive exploitation through adoption or reproductive technology.
Surrogacy and Adoption
I have heard from more than a few good sources that many adoption attorneys are making most of their money through surrogacy agreements these days. In my opinion, the only difference between adoption relinquishment and surrogacy is that one pregnancy is usually unplanned and one pregnancy is planned. In either case, someone is getting paid for the separation of a mother and her genetic creation, her child.
In adoption,  they use shame and self worth to separate a mother for her child. They pump her up with birthmother sainthood declaring the relinquishing mother a family build angel. The whole thing is wrapped up in a pretty pink bow of false "choice" so when a mother realized the mistake she has made, she has no one to blame but herself.
In surrogacy, they use the payment and the same mental glorification to convince a woman to use her DNA and body for the production of a manufactured child. She still must relinquish and the child is then adopted by the "intended mother" like it was all a well planned mistake.  But now, she has contracts and agreements to bind her as well and if she hasn't drunk enough Kool-Aid or if her emotions kick in, she still has only her to blame.
Both cases produce mothers without their children and children separated from their mothers. And often the mother is shaking her head and asking "WTF was I thinking?"
Donor Created Children; the Next Wave of Humans with Identity Issues
While we battle to get the voices of adoptee heard and recognized as the true curators of the adoptee experience, a whole new generation of children are manufactured based on technology and parents who expect them to be grateful for being born, no matter what means brought these products into the world. The children of sperm donation and egg donation are adding their cries and finding their voices.  The same need to know their genetic backgrounds, to look into the faces of their original creators, to have a right to their truths are repeated in assisted reproduction.
Understanding Eggsploitation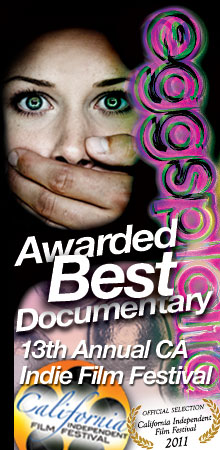 Along with the lines of education and awareness, the CBC has coined the word "Eggploitation" which is an award winning documentary showing the risks and issue related to egg donation.  It is now available as an E-book.
The film which won the 2011 BEST DOC at the Calif Indie Film Festival film is currently being re-releasing as a NEW UPDATED and IMPROVED Eggsploitation in Sept – with a new trailer, and adding three new egg donor stories. Once that is available, you can order your own copy of the DVD here through Musings of the Lame! I will announce the re-release as soon as it is done!
The Center of Bioethics and Culture is on Facebook plus can also be found on Twitter @CBCNetwork, Google Plus, and YouTube. For more information or to subscribe to the CBC newsletter and updates, please see the website.
Share on Facebook