Getting "Radical" with Sandy Musser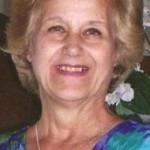 I am far from the first birthmother to make noise. I walk in the footsteps of many who have came before and who have paved the way. Often I am saddened by the way we can think that our ideas are original or that some methods have not been tried before, when there are many who have been fighting for adoption reform for decades, yet have seemed to been forgotten. Maybe you have not heard the name of Sandy Musser before, but you will now and with good reason.
Following Sandy Musser's Footsteps
Sandy Musser has been involved with adoption reform since 1976. I was only in second grade at that time.  While I was still drinking the Adoption Kool Aid, Sandy was indicted by the government and sent to federal prison in her work of reuniting families.
In 1954, at the young age of 15, Sandy surrendered her first-born child to adoption.
Though I left the hospital that July day with empty arms and a broken heart, the memory of my daughter never ceased, and though I was told to forget, I never did.
Like many of us, it was 22 years later, in 1976, she became actively involved in what is now known as the adoption reform movement.  She joined the Adoption Forum of Philadelphia and served as a Board Member for 3 years.  She began the first local branch of Concerned United Birthparents (CUB) in Philadelphia. Sandy  was actively involved in helping to formulate the American Adoption Congress as both a charter member and lifetime member.  She founded Adoption Triangle Ministries, was appointed Chaplain/Trustee of International Soundex Reunion Registry , founded the ALARM Network (Advocating Legislation for the Adoption Reform Movement. ), a lobbying organization specifically working to reform the child welfare system, established a local facility in SW Florida known as The Adoption & Family Reunion Center for the express purpose of reuniting families and incorporated The Musser Foundation in order to pull the work together under one banner all before she went to prison in 1993. During that time, Sandy authored:
In 1996, after 20 years of dedication to the cause of adoption reform Sandy "officially" retired from the work of adoption reform …until now!
The ALARM has Sounded- Sandy is Out of Retirement!
Sandy has returned to the Good Fight and is taking her place calling for action! Please join her on the  Facebook on the ALARM Network group page challenging the sealed records controversy in the United States.
Under her guidance the Alarm network is proposing a Federal Mandate based upon the 14th Amendment and here's what YOU can do to help!
Send a letter to the White House via the White House Comment pages form alerting our government for the need of Adoptee Rights legislation and the equal treatment of Adoptees. The call was out for a mass emailing for yesterday ( 3/27) but it's NOT too late! For the online form, your comment must be 2500 characters all day, but consider writing more and sending  snail mail version! I have submitted mine, but will be following up with a hand written letter. Note that you can send the same message to the POTUS, VP Joe Biden and the office of Public Engagement.
Not sure what to say to the POTUS about Adoptee Rights? Here's a bunch of letters that already went out to inspire you: https://www.facebook.com/groups/523058224413333/files/
In 2000, Sandy Musser called out for Radical Change in Adoption. She has asked that I help her publish this call to action online and I am only too glad, and very honored, to help. Please take a minute and read what Sandy has to say about becoming Giraffes and learning to stick out necks out.  Then add your voice and join in with Sandy Musser as she sticks out her neck again.
This call to action shall be also repeated to the Adoption Army. If you are not part of the Adoption Army, please join us!
Share on Facebook