Peer to Peer Support Group for Adult Adoptees, Birth Mothers & Families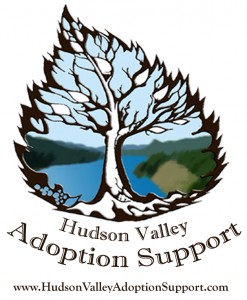 Are you a local Hudson valley Adult Adoptee wondering how to start an adoption search? Have you hit a snag regarding New York States sealed original birth certificate laws? Are you a birthmother wondering about your relinquished child? Or maybe a birth father or sibling trying to navigate a post adoption reunion relationship? Or how about just being able to sit with a group of people who understand exactly what you mean without having to go into details or make disclaimers.
This is why we need a local face to face adoption support group in the Hudson Valley!
Adoption Can Be Very Isolating
Before the internet I lived over 14 years without having known that I had ever spoken to another women who had also relinquished a child to adoption. The first thing I ever Googled was "adoption". Since becoming involved in the online adoption support community, I have had the opportunity to met many more birthmothers and adoptees who also live in the local Hudson Valley area. As I say, I tend to collect adoptees and birth families.
The problem is, many people as me for advice or for local post adoption support, and we really do not have too many services for adult adoptees and birth parents in the area.  While there is more collective education for adoptive parents, the closest peer support for adult adoptees and mothers who relinquished is Westchester, Albany and New York City. It's just a simple fact that needs to change and so therefore, I say,  let's change that.
Provide Adoption Support and Understanding Among Ourselves
By basing our local Hudson Valley Adoption Support group off of well established and successful  self run groups, we keep it simple and can easily provide acknowledgment, acceptance and understanding for others adoption affected.  Like RIARG and Genesee Valley, we meet monthly at a relaxed local establishment  to talk adoption. Topics can range from search advice, to emotional implications, reunion, understanding the impacts of adoption, and everything in between.  Basically, the group will exist to govern itself and provide what the group itself needs.
Magic Happens when Adoption Folks Come Together
I can tell you this; if you are at all affected by adoption and you never thought to attend a function with  an adoption specific  group of people, then you are doing yourself a disservice. I now it can feel scary or even like admitting that something that you don't want to affect your life, is actually causing an action, but for so many, it is like coming home.  The people I have met during my personal adoption journey have been some of the greatest folks I have ever had the pleasure to met.  And then, there is the ability to talk freely among ourselves; to not have to explain everything, to add disclaimers, to fend off uneducated comments. Plus, the amazing knowledge that you are not alone in your feelings; that you are normal and other people feel the same way.
I personally won't pretend to have all the answers but I sure can organize and produce a safe place for people to come together with questions for understanding and support. Please join us!
Meet Other Local Hudson Valley Folks with a Common Bond
We meet once a month in a central area that works for all attending. It's really simple to get started; just fill out the form for the mailing list attached to the link below. The information you choose to share shall never be released anywhere for any reason ever. It is exclusively for the purposes of understanding how this group can benefit you the most. Fill in as much as you want in the ways it best makes sense for your personal experience. The check boxes allow multiply options for situations where an adoptee is also a birth parents or you are in reunion with one parent or child, but searching for another, etc.
Meeting Date: Thursday May 23, 2013; 7:00 pm; location to be announced.
For more information and questions; contact Claud.
Share the Press Release below!