Yes, There is a Veto Clause and Yes It Does Stink, but…
Washington State's Senate House Bill 1525 has been passed and signed into law by the governor on May 21, 2013. This Adoptee Rights bill gives most adult adoptees the right to access their original birth certificates.

Despite the hard work of WA-Care to have a clean Adoptee Rights Bill go through Washington State, unfortunately, SB 5118 was modified to put the veto back in. This is a huge disappointment to all of us, but right now, I will say that at least we have another state where most adoptees can have OBC access restored. Though it is not by any means perfect or right and is even more confusing as the latest amendment makes it so a 'no' on a 'contact preference form' is the same as the 'affidavit of nondisclosure'.
Washington Adoptee Rights OBC Bill goes into Effect on July 1, 2014
Starting on July 1, 2014, people 18 and older who were adopted on or before October 1, 1993 will able to request their original birth certificate. Until that time, the law only allows adults adopted after October 1, 1993 to receive their documentation to their original legal identity.
I do applaud Washington State for taking on Adoptee Rights Legislation and passing the bill.
Alaska and Kansas never sealed their Adoption Records. Success legislation allowing adult adoptee equal access has been passed in Oregon, Maine, New Hampshire and Alabama. Rhode Island restores equal access at age 25 while Illinois has a law passed much like Washington. This does bring the numbers of "open" states up to a loose nine. I do personally say nine at times as it shows other states who have pending legislation or are considering taking on this issue that the pendulum is swaying towards restoring adoptee rights. I am hoping that Ohio gets a clean bill passed this year and Georgia also has a clean bill in committee!
More Adoption Mythology and Promises of Confidentiality
While the change means some adoptees will not have to go through the court system to get information about a birth parent. By some, we do mean most.

There is the compromised "birthparents confidentiality" which allows birthparents to file a "contact preference form" with the state Department of Health. I do NOT recommend that ANY birthparent files this. Boo hiss!
If they file a "contact preference form", they must also provide information about their family's medical history, regardless of whether they choose to disclose their identity. Birth parents can file their contact preference form and medical history information now by downloading the forms on the WA website.
If a birth parent doesn't file a contact preference form, the adoptee will be able to get a copy of their un certified original birth certificate. YES!!! YES this is what we want!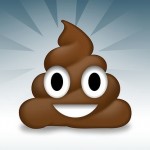 The fact that some adoptees will be treated differently based upon the whim and desires of their original parents is crappy. OK; super crappy. However, like the other states before them that have had contact preference forms in some capacity, it is expect that the numbers will be less than 1%. I know that still completely sucks ass if you are the miserable 1%. I get it and I am sorry.
The single line giving the birth mother or father the ability to decide whether or not their relinquished child gets their OBC is just unneeded:
"I do not want a noncertified copy of the original birth certificate released to the adoptee."
New Washington State  Adoptee Birth Certificate Forms and Filing Dates to Know
Washington State Adoptees adopted before October 1, 1993 can get a copy of their original birth certificate by ordering a copy at Original Birth Certificate for an Adopted Person. The fee is $20 Requests cannot be filed by the state until July 1, 2014.
Washington State adoptee 18 years or older who was adopted after October 1, 1993 can file for their OBC now at Adoptee's Request for Original Birth Certificate from a Sealed File (PDF), providing there is not a contact preference form on file.
It seems to me that a Washington State birth parent can also get a copy of their adopted child original birth certificate as well!  Form their website here:
"Send us $15.00 for opening a sealed file, and a completed Birth Parent Request for Original Birth Certificate from an Adoption Sealed File (PDF)."
Washington State will share your contact information with the adoptee at the time he or she requests a copy of his or her original birth certificate or if you file a Contact Preference form within six months after the adoptee requests a copy of his or her original birth certificate.
Washington State Adoption Forms and Fees get mailed to:
Department of Health/CHS
Attn: Adoptions
PO Box 9709
Olympia, WA 98507-9709
Make check, cashier's check, or money order payable to the Department of Health.
Searching for Birth Parents or an Adopted Person in Washington State
An adopted person over the age of 21, or a birth-parent or member of the birth parent's family, may petition the Superior Court in the county of adoption to appoint a Confidential Intermediary to search for the birth parent(s) or adopted person.
Non-identifying information may be disclosed to adoptee by the following agencies:
The Department of Social and Health Services: 360-902-7969
The adoption agency that handled the adoption or the court in which the adoption was granted.
If you have any questions regarding this information, please contact the office at 360-236-4300. More information on Washington State Adoption Records and original birth Certificates can be found here:
The Official Press Release form the Washington State Department of Health can be found here.
Share on Facebook