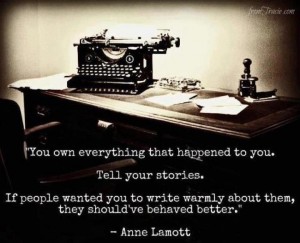 A "New " Birthmother's Story – Guest Post by "K"
I think it's really important to tell your stories. Each and every  one of us. There is not one that is more valid than the next.  Together, they paint the truth in broad stokes that no one can deny. We want to pretend that adoption is different now. The PR campaigns of the adoption industry try to draw lines in the sand that separate the old shameful ways of adoption, the same ways that drew a National Apology for Forced Adoption in Australia. We call it "modern adoption practices" we call it "open adoption", but it still feels the same. The foundation is still the same; separating mothers and daughters.

I met this birthmother through Facebook.  ~C
Unplanned Doesn't Mean Unwanted
I find out I am pregnant on November 15th, 2011.
I am twenty-two, in my last semester of college, broke, and pregnant from a one-night stand with an acquaintance. My parents want me to have an abortion and decide I am no longer welcome to come home after I graduate in December. The father of my baby wants me to have an abortion, and tells me he will "have no part in this" if I don't have one. Still, I am excited to be pregnant. I feel like it was what I needed in a way. I feel like I have a sense of purpose. I have someone to take care of besides myself. I am going to be a mother. I walk around campus smiling, because I am so looking forward to this next step in my life. I know it's going to be hard, but I am determined to be an amazing single mother. I will have my Bachelor's degree. I can find a job, find a place to stay, and I will make it work.A True Surrender
After a few months though, my family has broken me down. They make me feel like they will never want to know either of us if I keep my daughter. My grandma and uncle send letter after letter to me about how my baby is the product of my past mistakes. I need to turn to God. I need to be saved. I am a sinner; a bad person. My father tells me I will be on welfare for the rest of my life, and asks me, "Don't you think your daughter deserves better?" Once again, I am made out to be the black sheep of the family.
I'm not excited anymore, or proud, or happy. My confidence has been shattered, and all I can see is the picture my family has painted for me. Living alone with my daughter, being shunned by relatives, being shunned by strangers even some have convinced me, since I will be a white mother raising a half-African baby. I will be on welfare, and needing government assistance, and that means I should be ashamed. I am not good enough for my daughter, and although I want to keep her and prove my family wrong, I don't have the energy to fight them anymore.
The Adoption Plan
I pick an adoption agency, and shortly after pick out a family on their website. These strangers will be my daughter's parents in a few months. They appear nice enough. They seem well-rounded, happy, and very well off. They have acres of land, and horses, and are active in their community. They want to take their future child to the beach and to Disneyland and teach them how to ride horses and how to swim. So, the agency calls and tells them that someone has "chosen" them. They couldn't be more thrilled.
A few months later, I give birth to a tiny baby girl. Her head fits perfectly in the palm of my hand, and she has huge black eyes that make me fall instantly in love with her. I spend the nights in the hospital trying to memorize her. The way her hair lays, her fingers, her toes, the shape of her feet, and every crease in her skin. I know this is the only chance I will ever have to do this. And even trying to memorize her is useless, as in a few months time she'll look completely different anyway.
My roommate, a photographer, takes pictures of us, and records videos of everything. My daughter sneezing, my daughter gripping my hand with her fingers, me changing her diaper, and my daughter looking at me for the first time. She looks at me when I least expect it. I have been fussing over her all day and night. But suddenly, she is more alert, and she opens up her big, beautiful eyes and looks at me. Something so simple, but in that moment I think to myself, "It doesn't get any better than this." I feel like I truly know what it means to love someone in that moment. I don't want to let her go.
My last day in the hospital my mother asks me if I'm having second thoughts. I'm cradling my daughter, who is swaddled in her hospital blanket. I am trying not to cry. I am imagining how empty my arms will feel, how empty my entire being will feel once I hand her over to the adoptive parents. I tell my mother that I am having second thoughts. She says "Well I guess that's normal", and that is that. Nothing more is said. I feel like no one who I need to support me would if I kept her. I know that I have to give her away even though everything in me is screaming against it, and it is the most awful feeling in the world.
The last time I saw my daughter was on June 8th, 2012. She turned six months old yesterday. She is giggling, and learning how to roll over on her stomach, and eating solid foods, and she is happy. At three days old, she was able to pull her pacifier in and out of her mouth on her own, something a baby isn't supposed to be able to do until they are between three and five months old. At seven weeks, she was trying to talk, and was able to stand straight with support. I am so proud of her.
She is the most beautiful thing I have ever seen. Pitch black eyes a person could get lost in, long lashes, little pink lips, tiny nose, and long limbs. But then again, I think maybe that's all I can be proud of. I can take credit for her beauty, for things that are genetic. But the rest of it? No. The adoptive parents are the ones raising her. They're the ones who get to be proud of how she's developing and learning. They're the ones helping her learn, after all.
Post Adoption Relinquishment Realities
And where am I, six months after giving birth? I am angry. I am sad. I am having nightmares about my daughter, or about the adoptive mother becoming pregnant. I am putting up with the emotional rollercoaster the agency has set me on. I am finding out the lies they told me, and the lies the adoptive parents are telling the agency about me. I am trying my hardest to be nice to the adoptive parents, although they've said things to me that would make any mother who has relinquished their child cringe.
The agency is telling me that I am asking too much from the adoptive parents, and that I need to get into therapy and move on with my life. They have no idea what being a birthmother is about. They cannot imagine what it feels like to give your child away because others have convinced you that you were not good enough for your own child, only to come to your senses after it's too late and say to yourself, "I would have been good enough."
I am learning how to cope, but I am not learning how to "get over it". It will never be something I get over, which a lot of people I don't think quite understand. I lost my baby. The one person I love more than anything on this earth I may never see again. And if I do, she might resent me. Either that, or she'll thank me, and I'll have to pretend to be happy that she was happy without me.
Relinquishing a child permeates every aspect of a person's life. Future relationships are altered, future plans, certain aspects of your personality may change, your spirituality or religious beliefs, your relationship with those family members who so desperately wanted you to not be a mother. Everything is completely different, and it's a very permanent thing. I will always miss my daughter, and I think I will always wish I could go back and do things differently, whether it be picking a more honest family, choosing someone from my own family to adopt my daughter, choosing a different agency to go through, or not choosing adoption at all.
But, I can't take it back. All I can do is keep moving forward. Do the things I thought I would have the freedom to do after relinquishment. Go back to school. Travel the world. Do the things I wouldn't have been able to do as a poor, single mother. Then again, at this point, there's absolutely nothing I'd rather be than just that.
The adoption has been my biggest regret, and as you try and do with all mistakes, I'm trying to learn from it. I think if nothing else, I've learned that I need to think for myself. Had I done that, I wouldn't be sitting here brokenhearted wishing I could do something as simple as rub my daughter's back until she falls asleep in her crib. I wouldn't be wishing I could pick her up and kiss her cheek. I wouldn't be wishing I could change her diaper, even. Because, I wouldbe able to do all those things. I would be able to watch her grow up. I would be proud of myself for getting so far on my own. And I would be the one my daughter would come to, smile at, and call her mother.
 _____________________________________________
Interested in a Guest Post at Musings of the Lame?
I know so many of you have a voice and a story to tell too. Maybe you don't have a blog or don't feel that you want that exposure, but still have something to say? Please, f
eel free to send me your stories and I will post them here
. I can give you credit or keep you unknown; whatever works for you.If don't feel that you can write, then how about an interview?  I will write your story for you if needed.. whatever I can to help you tell your story and share your adoption truth.