All We Need is for Governor Chris Christie to Sign the Bill AS PROMISED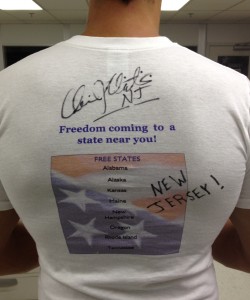 On February 27, 2014, the New Jersey House AND Senate BOTH passed the Adoptees Birthright Bill  AGAIN.  Last time this happen in 2011,  Gov. Christie veto the Adoptee Rights bill in 2011. NJCARE has been fighting to get this bill passed for over 30 years!
Gov. Christie has SAID that IF the bill was to come across his desk again, he would sign it. It is time to put the pressure on. He signed the shirt, now sign the bill!!
Put the Pressure on Gov. Chris Christie
PLEASE WRITE to Governor Christie and ASK HIM TO SIGN the Adoptees' Birthright Bill this time as he promised. See these folks below? They have been fighting for too long!!! Let's not make all their YEARS of work be in vain again. Five minutes of your time will make it all worth it.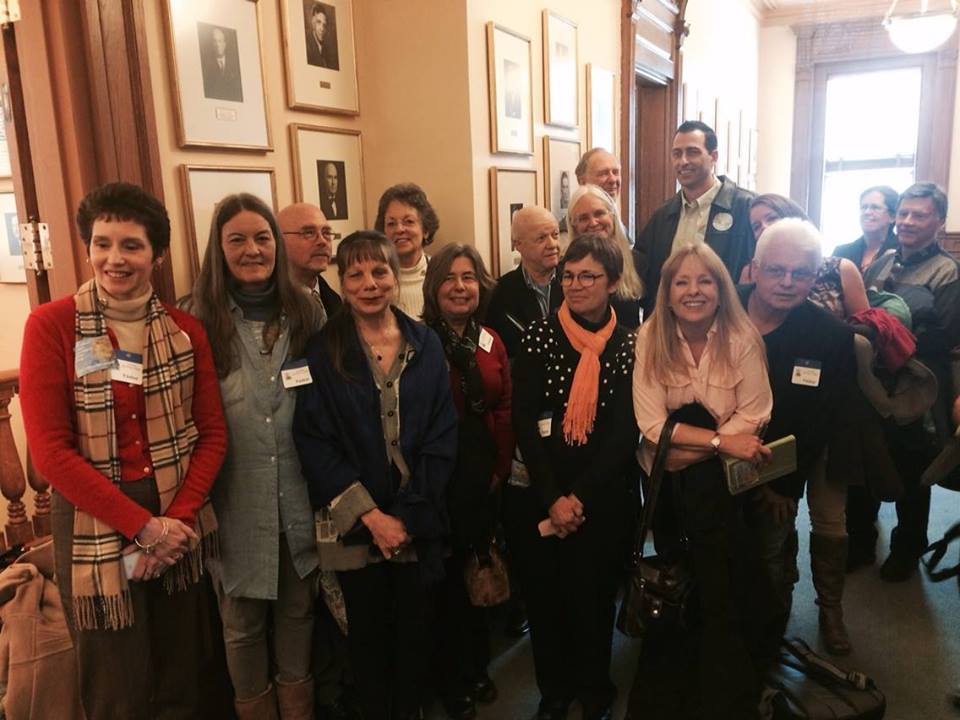 COPY and PASTE to a WORD Document. Please MAIL YOUR LETTER ASAP! NJCARE asks that we FLOOD Governor Christie's Office with as many letters as we can! THANK YOU!!!!
Your Name
Your Address
Your City, State, Zip

Date

Governor Chris Christie
Office of the Governor
P.O. Box 001
The State House
Trenton, NJ 08625

Re: Adoptees' Birthright Bill (S873/A1259)

Dear Governor Christie,

I'm writing to you to ask you to sign the Adoptees' Birthright Bill. Adoptees in the state have been fighting for over 30 years, to have their civil right restored. Every citizen in our country deserves to know their name, their heritage, and to have a complete medical history.

The bill is fair to both adoptees and birth parents. The bill protects birth parents' privacy, since it gives birth parents the option to put a note in their child's file, saying that they don't want to be contacted.

I hope that you will do the right thing and sign the Adoptees' Birthright Bill without delay.

Sincerely,

Your Name
Email Governor Christie Regarding Signing the NJ Adoptees' Birthright Bill
If you would prefer to send your letter via Email, here is the Contact Information:
http://www.state.nj.us/governor/contact/
Select the Topic: "Children and Families" and click CONTINUE.
Select Sub-Topic: "Adoption and Foster Care"
Join the Event and Spread the Word!
There is an event on Facebook; https://www.facebook.com/events/302224103259275/
1) join the event
2) invite others to it.
3) Share on your wall and ASK your networks to do the same!
Share on Facebook