I haven't had to defend myself in quite some time as I usually assume anyone here knows the story by now, but I think I need to make a cheat sheet! Since there is just SO much happening over there AND since it's May first, I have decided to try and join in NaBloPoMo and kill two birds with one stone!
The "theme" of NaBloPoMo is "play". Yeah, I'm "playing" all right! The game I play is called Adoption truth or lies?
The Welfare Momma
Many of the comments discuss how a woman has no business having a child if she cannot take care of it on her own. There is a great resentment at the thought of having to assist mothers in any way through social services that are funded by people's taxes. That's the nice way of saying it and here is one of the "kinder" ways it was said:

"great idea if you cannot afford to have a child why should the taxpayers pay? we did not enjoy the sex! why should we pay for your mistake?"
What I Thought about Welfare Mothers Pre Relinquishment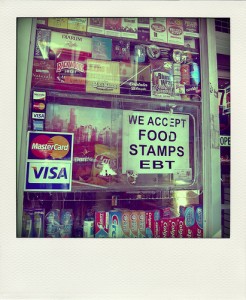 The idea of being a "welfare momma" was quite horrific to me and that was one of the ways that I was seduced by the idea of adoption. Like many of the commenter's, I have to admit that at the time, I also thought that any young mother who kept her child would be stuck on welfare forever. Hence, I was "smarter" than that and adoption meant that I avoided being the evil welfare mom. Adoption=good / welfare=bad!

A Life of Social Services
Now, I am a tax payer too. I have worked since I had a paper route at age 12. I have NOT worked a total of 5 times in my entire life:
I was on disability from when I broke my arm in October 2007 until I found my current job, that I could complete with a broken humerus, in January 2008.
I was laid off and on unemployment when I was quite pregnant with Tristan in May of 2002 until I returned to a new job when my 6 week pregnancy disability was over in Dec of 2002.
I was out for 4 weeks after Scarlett was born in 2001
When Garin was born in 1991 I was on disability for a slightly longer time as he was a c-section.
I stayed home with Garin for 9 months and then I got a job when that marriage went kaputy and I had to support myself and my baby.
That was all of 3 1/2 years after I had Max. I am pretty sure I would have done it then if I had to as well. In fact, it was even harder with Garin as I was now living 100 miles from my family and not at home. I was paying rent, food, etc.
 I refuse to feel bad that I received disability to recover from pregnancies and a broken arm.


The Cost of My Pregnancy to Tax Payers
Now here's an interesting bit for all those worrying about MY pregnancy costing THEM money:
The adoption agency put me on The Commonwealth of Massachusetts's public medical assistance to pay for the birth of Max. Yup, I received "welfare" under the guidance of the adoption agency, but had I not gone to the agency, my medical care would have been covered as I was under my parent's insurance policy still back home on L.I.
So in my case, being just unwed and keeping my child would have cost "everyone" less.
The Cost of My Parenting to Tax Payers
Now, I can say with 100% certainty that IF I had parented Max, he would NOT have been a burden to the poor taxpayers.
First off for the above reasoning. I was horrified by the thought of accepting any sort of help (that wasn't from the adoption agency that I trusted). Plus, I did have a nice suburban house in Massapequa Park to call home. Granted it was my mother's house, but considering I lived there for the next 2 1/2 years anyway, it was home. My mother was working full time as well and no one would have starved. We always had Sarah Lee Chocolate Swirl Poundcake.
While it took me over ten years to realize that child support was my right, I am pretty dern sure that IF I had kept Max, my mother would have insisted that I exercise that right and go after child support. I am also pretty dern sure that IF that had happened that Max's father would not have hesitated. Ok, maybe he would have hesitated, but paternity would have been easy to proved and in truth, the child support would have been much easier than the "scandle". Plus, when I eventually did tell him, 19 years too late, his first words were "Why didn't you tell me?". He might not have liked it at the time, but given the chance, Max would have had a father.
So, sorry. I have tried on your generalization and I find that it does not fit the bill.
Save Tax Money for Important Stuff!
Many people automatically assume that every child adopted was somehow saved from the tax roles.. or now that I have explained it all.. every other child, but mine was saved. I'm just this annoying exception fabricated by Dan Rather!
Based on that, adoption becomes a good thing since it "saves" tax payers money. People don't like their money "wasted" on what they consider unimportant things.
I am kind of perplexed that so many people really consider a mother and child to be "unimportant". But I am also rather perplexed why there is so much hatred towards women and concern about allowing us not allowing us to control our fertility and have children when we really want to. I guess these are the same people who want teachers salaries to be cut and think contraceptives are the fruit of the devil? Sometimes I think we are dealing with a world full of BergerMeisterMeisterBurgers who don't remember how much they just want to play with a shiny new yo-yo. Or they just need to get laid themselves?
Anyway, people don't like the idea of other people getting a free ride and making their living off of someone else's sweat. I get that. I don't like having to pick up my kids socks. They should do it themselves. Same principle, right? Clean up your own messes. We vilify the "welfare momma" who just keeps on having kids to collect that paycheck and stay home smoking, eating bon bons and watching soap operas. Why should she get the life we all want and we get to foot the bill? Just because she can have babies? Big deal. Any brood mare can do that.

I'm a Brood Mare, a Sow, a Breeder
Hurtful? Yes. But that IS what people think. It rolls off my tongue because I have hear it, read it all before. It's on the Yahoo article. Go read comments. That's what people think outside of adoptionland, outside of the agency that calls you strong, or away from the adoptive parents who say how courageous you are, or the adoptees who want to thank us for life. It what people say when they don't know you are a birth mother or when they think you are not worthy of compassion or understanding or when they talk about the "welfare momma".
I am sure that somewhere this woman does exist, but I have never been in danger of becoming her.
For one, I don't like soap opera or Jerry Springer. I do like chocolate and can watch a Law and Order marathon like nobody's business, but only when I am feeling mopey. Other than that, I have trouble sitting still. I don't "relax" well. I make things. I create. I'm a project kind of girl. I just don't have it in me not to work. I LIKE to work. And it's funny.. all the other mothers I know…whose babies also had to be adopted in order to save them from a live of being a welfare momma..none of them fit the bill either. In fact, if I had to stereotype birthmother's work ethics.. I would say that we are a hard working bunch of driven women!
But maybe that's because we DIDN'T have those horrid babies to drag us down, right? I mean that's got to be it. If I had kept Max I would be still stuck in the deep pit of public assistance and food stamps never to be a functioning part of society again. After all, placing Max of adoption allowed me to do some really important things that I would not have gotten to do otherwise. Like I went to a lot of Grateful Dead shows and got my associates degree in Early Childhood Education..which was pretty much useless to me the minute I got it. So that leaves..Jerry Garcia or my baby…wow.. thank GOD for adoption! Does everyone else see how insane this all is?
Adoption Saves Money!
But I want to stay on topic here: it's all about where people's taxes go and how they do NOT want to pay for us whores "spreading our legs".
What I wonder is are they OK for paying the adoption industry to make more money? You know, like how we used tax dollars for the bank bailouts and then they gave themselves bonuses? Are people OK with helping adoptive parents GET the babies that they want?
 What DO we pay for out of taxes in relation to adoption? 
I'm betting that most people don't know that both our prisons and psychiatric institutions see a much greater ratio of adoptees verses the non-adoptee population. I'm pretty sure our taxes fund the judicial system in this country.  Can we also keep in mind that  medicaid pays for VIAGRA and that pos-T-vac thing that as far as I can tell is a penis vacuum! Last time I looked, logic said that children were more important than penis vacuums, but then again, I don't have a penis that needs cleaning. I could keep on going with this, but the end result is still going to be the same.
Adoption did not SAVE my son from a life of food stamps. I was never going to be a welfare momma. I was afraid of that..oh I thought just like the Yahoos..and I was so afraid. Was that fear used to manipulate me? Yes, I think so. Did I learn over the years what stuff I AM made of and that my fears were completely ridiculous? Yes, yes, that happened.
Was it worth losing my son so that we can all maintain our perceptions of stereotypes? No. Definitely not. Pardon me while I quote another Yahoo: Get Over it!
Share on Facebook