"Why am I here?"
"What gives me the right?"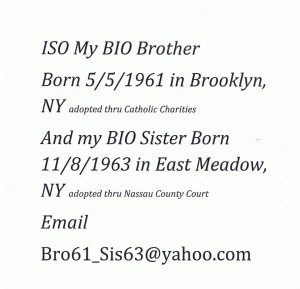 But there I was, sitting in a sparsely populated movie theater, on a Wednesday night, gliding through the countless previews and commercials, waiting to see Dame Judi Dench as "Philomena."   I hadn't done a girls night out in, well, forever.  So.. yay me.. I am out!!  But this night had purpose, it had meaning.  It was about them.  It was about my girl dates.  It was about "Philomena Lee," the young Irish lass who found herself in the unfortunate position of being Catholic, pregnant and unmarried, whose son was stolen from her and adopted an ocean away.  It was about "Claud," the edgy, modern mother, who lost her first son to adoption.  It was about "Lola," the adult adoptee (wearing boots I only wish I had the legs to wear) who has found her biological family.  Yup, not about me, but I was glad, as always, to be there for them.  After all, I never felt the devastation of having a child ripped from my arms, only to have them call someone else, "Mommy." I didn't grow up feeling like I didn't belong.  I grew up knowing my family, playing with my cousins, and looking into eyes that reflected mine.  I'm on the outside, but I'm there for them.
Armed with a box of tissues, we braced ourselves as the lights dimmed.  Then, that cinematic moment, that shining moment when you see yourself on the silver screen, (whisper) happened.
There was "Philomena," pensively, sitting in a parlor chair, cradling a photo of her lost son as if holding her newborn child, her muscles stiff with the burden of a long untold, agonizing secret.   "Mum, who is that?" Those words.. those four short, but oh, so sweet words.. those words legitimized my place next to my girl dates.  I am free!!  I am liberated!!  I BELONG!!  The Hollywood gods and goddesses (and the BBC) have spoken.. I can say it loud.. I can wear it proud.. I AM THE KCAA (kept child after adoption) and to my brother and sister.. I AM THE KEPT SIBLING (and there are a lot of us).
The character speaking was "Jane," Philomena's kept daughter, brilliantly portrayed by the understated, yet powerfully present, Anna Maxwell Martin.  While the rest of the theatre was consumed in the moment that Philomena finally confessed her 50 year heartache, I was focused on Jane.  That was the moment she learned she had a brother.  Every emotion I have had since that moment in my life, Anna Maxwell Martin illustrated so accurately and with fierce integrity, from her outrage at the injustice her Mum suffered, to the confusion of now having a brother unknown to her, to the realization that every moment of her life had been affected by adoption. It was all there.  It was in her face, her voice and her body language.  Very well played, Ms. Martin.  Very well played.
The Kept Siblings Have a Place at the Adoption Table
We are the kept children, the siblings of the one that got away.  We didn't experience the trauma.  We are not the rock and we are not the water.  We are THE RIPPLE EFFECT.  We are the ones who grew up with damaged parents and phantom brothers and sisters.  We are the ones that hid, quietly when there was an unexpected knock at the door.  We are the ones who were held so tightly that it was hard to breathe.  Or maybe we are the ones who wandered out in town because she was too sad to wonder where we were.  Maybe we are the consolation prize.  Maybe we competed (unknowingly) with the blushing little cherub she lost.  Fact is, we are the generation left to clean up the radiation after the nuclear disaster.  In the wake of that disaster, we are the ones who can tell our brothers and sisters, she never stopped thinking about you.
When I talk to people in the adoption community, I always preface anything I say with, "I'm not a first mom or an adoptee.  I am a kept sibling." Most people I have met (online and in person) have been very supportive and welcoming. People like Claud (Musings of the Lame) and Theresa (Ungrateful Little Bastard) and Joan (Yahoo NY Adoptees) have been wonderful. However, I've gotten some inquisitive looks.  I've had adoptees say to me, "I wish I knew my kept siblings."  (I wish I was your kept sibling). I've read the MEME that says, "It's so nice that you brag about the one you kept," or something like that.  I have commented on it as "the one she kept."   But we (at least I) aren't here to fight with anyone for our place in the pecking order.  We just want to be, need to be, part of the conversation.
Like adoptees and first moms, we siblings all come from different perspectives.  Some search, some don't.  Some keep the secret, some don't.  Those of us that do search have the same fears as you all.  We risk never reuniting. We risk rejection.  We risk finding a grave.   Some of us, happily, find our brother and shock everyone by introducing him to his extended family during a speech at Mom's Memorial Service (yeah.. that would be me).
Well.. I have had my moment, and now I can truly say, the movie isn't entitled "Jane" with good reason.  It's not about Jane.  It's not about us.  We didn't live the trauma. We lived the aftermath. But, just like "Jane" was an integral part of the story, we are an integral part of The Adoption Community.  We want Open Records.  We want the Adoption Industry REFORMED to serve the needs of children who need homes.  We want the Church and other unethical adoption entities to answer for the cruel treatment of our Mothers, Brothers and Sisters.  We want loving, able parents to get the support they need to keep their families together. We want what you want. We are with you.
Joanie
Kept Sibling of
Brother Michael (found <3 )
And Sister born 11/8/1963  In Nassau County .. still out there
Share on Facebook